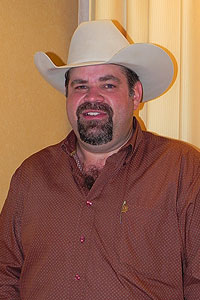 Bill Stephens
Sales Representative
Hometown: Monticello, AR
"War Eagle Boats are built to withstand the elements. Your War Eagle will perform everyday of the season."
Bill Stephens has been part of the War Eagle sales team since 2005. You rarely find him behind his desk, as he is often on the road delivering boats to and working closely with dealers.
Bill is a competitive team roper and enjoys turkey hunting.
Bill Stephens is the War Eagle sales representative for Texas, Louisiana, Oklahoma and Missouri.