Larry Nixon
Professional Angler
Hometown: Bee Branch, AR
Larry Nixon has been fishing professionally since 1977 and has fished in the FLW for the last 16 years. During that time, he has over 20 top-10 finishes and several tournament wins. Larry enjoys fishing and hunting from his War Eagle 648LDV.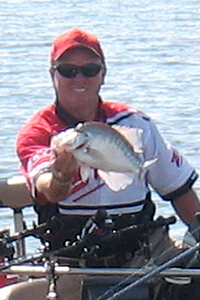 Kent Driscoll
Professional Angler, Crappie Guide
Hometown: Cummings, Georgia
Kent Driscoll is a crappie champion and has won over 30 crappie tournament titles. Kent won the 2006 SCA Championship and has been featured in several TV shows, fishing DVDs and magazines. Kent is well known for his pulling crankbaits method to get more slabs in your livewell. Kent guides and fishes from his 861 Predator.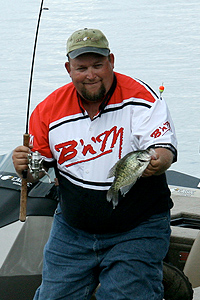 Billy Blakely
Fishing Guide
Hometown: Reelfoot Lake, TN
"On this stump infested water, I have run all models of boats but none hold up like War Eagle. War Eagle builds the best aluminum boat."
Billy Blakely is one of the finest, if not the finest, guides on Reelfoot today. Billy has about 35 years experience in hunting and fishing in and around Reelfoot Lake. Having been raised in the area, Billy knows everything there is to know about the lake. He is an expert fisherman and hunter.
He writes a weekly fishing and hunting report for Blue Bank Resort called "Blakely's Bull."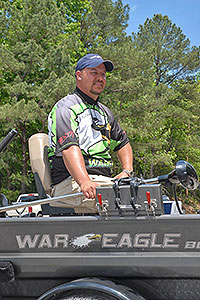 Brad Whitehead
Professional Angler, Crappie Guide
Hometown: Muscle Shoals, AL
"As a crappie guide you want a boat that is both fishable and affordable, the War Eagle 754VS is the highest quality for the price."
Brad is a guide on beautiful Pickwick Lake in North Alabama. The place where the "sidepulling" was discovered and where the famous War Eagle 754 model was introduced to crappie fisherman! Brad guides and catches crappie all year round. Teaming up with War Eagle allows me to fish comfortably all day and keep my clients in fresh water to catch crappie. I also in the fall enjoy chasing smallmouth and the hard fighting saltwater stripes. Call Brad for any questions about crappie fishing from the War Eagle 754VS! 256-483-0834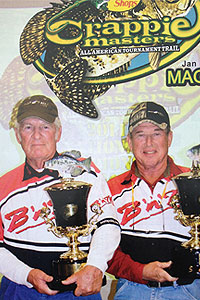 Roger Gant
Professional Angler, Crappie Guide
Hometown: Corinth, MS
"I make a living with my fishing equipment, so I look for the very best and that's what I get with my War Eagle."
Roger Gant is one of the more successful crappie tournament anglers in North Mississippi. He runs a crappie guide service on Pickwick Lake. Roger was the 2011 Crappie Masters National Champion, teaming up with his brother Bill. He fishes from a War Eagle 754VS and has collaborated with War Eagle on rod holders for crappie poles known as the RGT rod holder.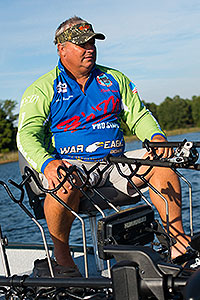 John Harrison
Professional Angler, Crappie Guide
Hometown: Calhoun City, MS
"I've spent over 40 years fishing and the War Eagle Blackhawk is best boat I've seen on the water."
John has 40 plus years experience on Grenada Lake. He is a slow trolling expert, but utilizes many other techniques including vertical jigging. John is also a member of the B'nM pro staff, as well as, a long time contender on the Crappie Master and Crappie USA tournament trails. John runs a guide service on Grenada Lake and fishes from the 2170 Blackhawk.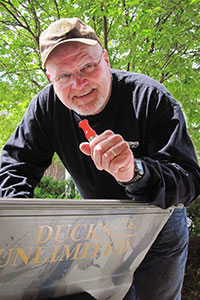 Buck Gardner
Hometown: Memphis, Tennessee
The best duck hunting often happens in the hardest places to get to. It's important to have a boat that will always get you there and back and will hold up to anything you can put it thru. That's why I only count on War Eagle boats.
Buck won the two most prestigious calling contests – the World Duck Calling Championship and the Champion of Champions calling contest. He is an avid outdoorsman and he pursues his passion of waterfowl hunting throughout North America. For more information about Buck and his line of duck and goose calls, visit Buck Gardner Calls.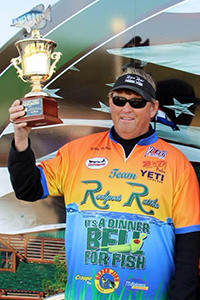 Whitey Outlaw
Hometown: Saint Matthews, South Carolina
Whitey Outlaw is the host of Crappie University on the Outdoor Channel. He has fished professionally in tournaments for over 35 years, winning numerous Bass Pro Crappie Masters. Most recently Whitey celebrated becoming the 2014 Crappie Masters angler team of the year. Whitey fishes from the War Eagle model 754LDV.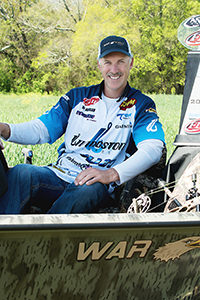 Andy Morgan
Hometown: Evensville, Tennessee
War Eagle Boats are rough, tough, durable and dependable. The 761 Blackhawk is exactly what I need to get the job done whether its fishing or hunting.
Andy Morgan has been fishing professionally in FLW tournaments for almost 20 years. He has accomplished an unmatched amount of top 10 AOY finishes including the 2014 AOY title. Andy is a host on "The Hit List presented by Moultrie." If he is not fishing, you can usually find him hunting deer or ducks.
Brad Taylor
Professional Angler/Part Time Guide
Hometown: Greenville, MS
I have been tournament fishing for over 10 years and been in many boats but find that War Eagle boats fit my need better than any boat on the market. Weather you are fishing or hunting you can always count on War Eagle boats to get the job done.
I fish Magnolia Crappie Club and Bass Pro Shop CrappieMasters Trail.
I am a avid deer hunter on the Mississippi River which I use my War Eagle boat 100% of the time. The Mississippi river can be rough at times, that's why I rely on War Eagle boats to get me out there and back.
Boat: War Eagle 2072
Sponsors Pro Staff: B'n'M Pole Co, Mid South Jigs, Driftmaster, TTI- Road Runner Lure Co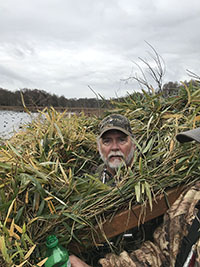 Gary Mason
Hometown: Buchanan, TN
Gary Mason is the executive director for the Legends of The Outdoors Hall of Fame. Gary grew up in Tennessee where hunting and fishing was as much a way of life as it was an outdoor recreation. He spent most of his time in the woodlands and waterways around Kentucky Lake. Gary has guided hundreds of outdoorsmen both hunting and fishing for over 30 years. He is equipped with the 750 Gladiator used for both hunting and fishing.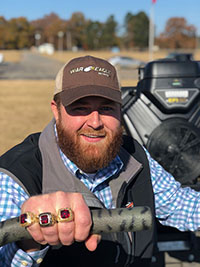 Logan Hancock
Hometown: Monticello, AR
Logan Hancock is a 3X duck calling world champion. He won in 2015, and back to back titles in 2017 and 2018. He is an avid waterfowl hunter who has a passion for the great outdoors. Logan is equipped with the 750 Gladiator powered by a GatorTail motor, which allows him to navigate the flooded timber of Southeast Arkansas.
Brian Carter
Professional Angler, Fishing Instructor
Hometown: Fort Worth, TX
Brian Carter is a pure crappie fisherman...winning multiple state and national tournament titles. Brian and his tournament partner, Weston Belcher, won the 2009 Crappie Anglers of Texas State Championship and the 2011 Angler Team of the Year award. He has been featured in several episodes of the TV show Brushpile Fishing on the Pursuit Channel, as well as in several magazines. Brian is also a member of the B'n'M Poles Pro Staff, and is a long-time competitor on the national American Crappie Trail, Crappie Masters, and Crappie USA tournament circuits. He is experienced in catching crappie using various techniques: single-poling, dock shooting, jig/bobber, spider-rigging, and pitchin'. Brian fishes and instructs from his War Eagle 2170 Blackhawk.