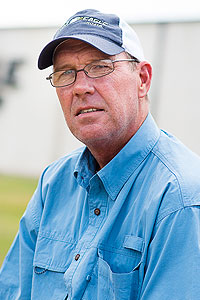 John Ward
President, Ward Marine Products
Hometown: Monticello, AR
"War Eagle Boats are so easy to customize-everything from layout options, to accessories, to camo patterns-- the customer can build the boat that works best in their environment."
John Ward has been selling boats for almost 35 years. He is now head of sales for War Eagle Boats, a position that could only be held by someone with as much knowledge and experience as he has.
Like his brothers and father, John Ward grew up in the boat business. Building boats is just in his blood. He worked for his grandfather and father, learning all aspects of the business. What makes John such an outstanding salesman is his complete and thorough knowledge of the business and of the product. He works very closely with sales representatives and dealers to ensure that War Eagle Boats continues to strive to offer its customers the highest quality of customer service.