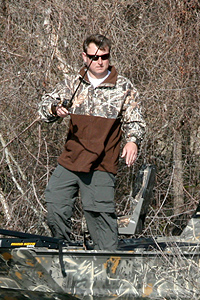 Curt McGuire
Sales Representative
Hometown: Paris, TN
"War Eagle Boats work better in shallow water fishing than any other boat I've fished from."
Curt has been selling boats for War Eagle since 2010. He is a competitve fisherman fishing in both the FLW tour and the B.A.S.S. open. Curt enjoys pulling in the big one from his Tomahawk.
Curt is the War Eagle sales representative to Alabama, Georgia, Tennesee, Indiana, Ohio and Kentucky.