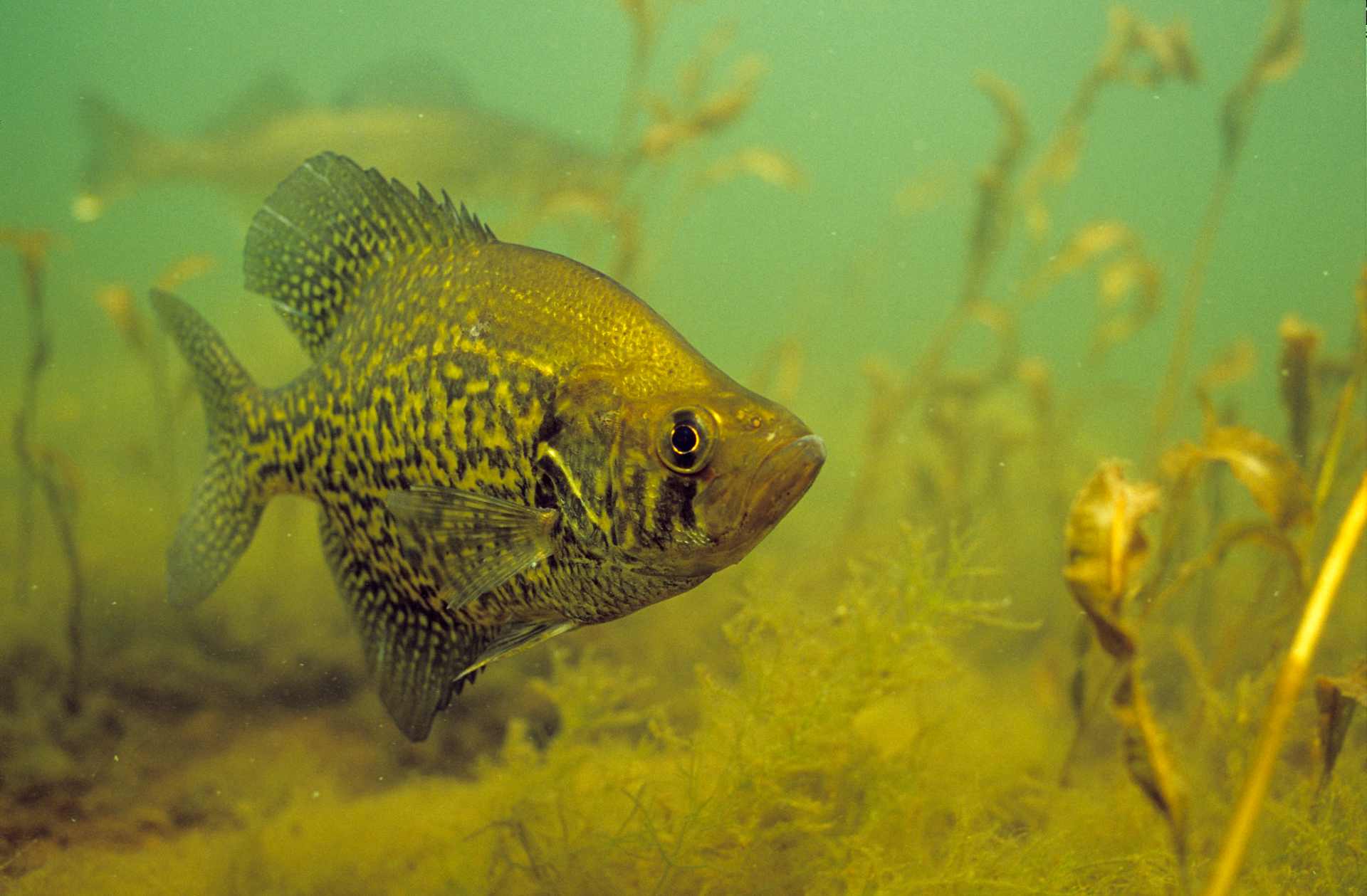 A study by the Arkansas Game and Fish Commission should reduce concerns in the fishing community about the use of live-imaging sonar.
Because of the accuracy of the technology, fears have surfaced about the risk of depleting resources. Specifically, in Arkansas' case, crappie, which are favored by around 24% of the state's anglers, said AGFC fisheries biologist Andy Yung.
The live-imaging sonar certainly provides an advantage. The study showed that live-imaging users caught an average of 2.4 crappie per angler hour of effort, compared to 1.1 per hour caught by those not using the sonar.
Because of their popularity and numbers, crappie, the second most popular species with the state's anglers, were targeted for the study because the harvest-oriented impact would be readily apparent, if there was one.
"We wanted to find out if anglers using live-imaging sonar caught more fish, caught bigger fish, and ultimately brought more fish home to eat," Yung said.
The study surveyed more than 700 boats and 1,000 fishermen, a third of which had lives-cope. The methodology involved adding specific questions about live-imaging to the
AGFC's regular creel surveys and angler interviews.
The primary concerns surrounding live-imaging were that anglers could easily zero in on larger fish and leave fewer for those not using the sonar. But, while catch rates did double for those using live-imaging, there is no evidence it leads to an increased number of fish being taken.
Yung said the sonar users turned in limits, but comparison numbers were actually lower than expected.
"The difference in actual number of fish taken home between the two groups of anglers only averaged three or so fish per trip," Yung said. "The non-live-sonar anglers did keep a higher percentage of their catch, but they were catching them at half the rate, so the difference really wasn't something that would cause concern on a broad scale."
Of the 700 boats surveyed, Yung said there were 16 limits, which is about 2.5% percent of the anglers interviewed. Seven limits came from the same lake, he said, and one angler had more than one limit.
Crappie are a short-lived species and harvest-oriented fishing hasn't been shown to harm long-term populations. With around 65% of crappie dying and being replaced by the young each year, Young said regulations could be brought to bear to boost fish populations if live-imaging sonar was contributing to noticeably higher harvests.
"But for now, there's no indication of that happening on a statewide basis," he said.
Feb 10, 2022 -