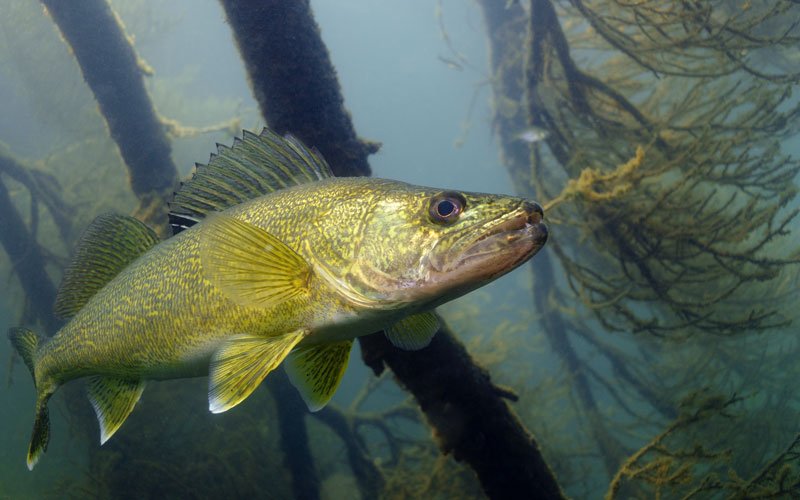 It's time for walleye fishermen to go to the bank.
Those who prefer the tasty fish should take advantage of the winter months to fish from the bank, as this is the time when walleye move to shallow water to spawn after spending most of the year in the deeper depths. Peak spawning is seen when the water reaches 48 to 50 degrees and the fish move into the shallows.
According to biologists, the best lures to use to catch the spawning fish are those that imitate minnows or shad, but most lures or baits that are reeled along rocks or bounced off the bottom should work.
"If you want to fish live bait, nightcrawlers or minnows suspended under a float will work," said John Stein, AGFC fisheries supervisor in northwest Arkansas. "The trick is to find slackwater areas where the current is broken and fish the lure through that. The fish act similar to trout in these streams, sitting in the slack water and waiting for the current to deliver their food so they can save energy."
For those wanting to apply their bank-fishing skills, there are locations throughout Arkansas that are ideal.
In the northwest the Twin Bridges access on the upstream end of the White River offers launch ramps and plenty of space along the banks. War Eagle Creek access downstream from War Eagle Mill, the tailwater below Beaver Lake dam, Table Lake and the "Romp Hole" on the Kings River are also good spots from which to hook walleye in the region.
In the northeast, the Strawberry, Spring and Eleven Point rivers in the northeast have a number of access points ideal for bank fishing for walleye. Closer to central Arkansas, Greers Ferry is one of the state's top, year-round walleye destinations, and the Little Red River has access points on its south and middle forks.
Fishermen in the Hot Springs area will find walleye opportunities along the Ouachita River, with the best spots on the downstream ends of the dams that separate Lakes Ouachita, Catherine and Hamilton.
Feb 25, 2022 -