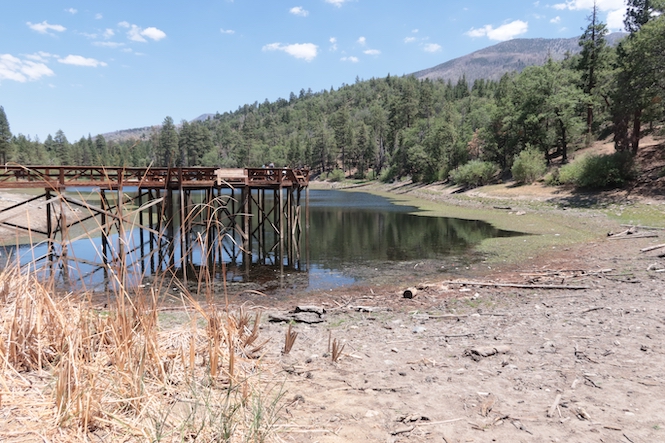 The Arkansas' Drought is Affecting Water Levels | How to Catch Fish in a Drought
Arkansas is experiencing a drought.
According to the National Integrated Drought Information System – NIDIS – this drought has impacted 2.5 million out of the state's 3 million. Drought classifications around the state range from "abnormally dry" in the northeast and south of the state, all the way up to "extreme drought" in cities like Little Rock and Fort Smith.
Arkansas' boaters and fishers have undoubtedly noticed a marked effect on water levels throughout the state.
On the Western Front, Lake Fort Smith is currently about 8.5 feet below its normal water level. Meanwhile, Lee Creek is already 4 feet below its normal water level – and dropping daily. Boaters trying to gain access to Lee Creek since September 14th have been greeted by a sign indicating the creek was closed due to these low levels.
Near Little Rock, Lake Maumelle's gauge height has lowered by about 30% since June 1st.
How to Fish in a Drought
Though water levels are falling, many lakes, rivers, and creeks in Arkansas are still open to fishing.
Fishing on these waters is okay, but we recommend you take special care not to cause unnecessary stress to the fish you'll be releasing.
Fish behave differently in a drought. Lower water levels mean that water is warmer and contains less oxygen, which strains the fish's ecosystem and makes it difficult for them to grow.
Anglers can use the tips below to increase their fishing haul and manage the stress placed on the fish population. (But don't be surprised if some of the fish you reel in are smaller than usual – this is a normal response to decreased water levels.
Head for Deeper Waters
Most fish, especially bass, naturally head for deeper water when water levels are low. They search for the natural currents and eddies that keep the water flowing.
Adjust For the Time of Day
As the water warms up, the stress on the fish increases. Try fishing early in the morning or in the evening when water temperatures are generally lower.
Be Extra Careful with Fish You Plan to Release
Every angler is responsible for keeping fish populations healthy in a drought. Always wet your hands before handling fish, and keep them in your nets for as little time as possible.
Debarb Your Hooks:
Cutting the barb off your hooks will make it easier to remove the hook without seriously injuring the fish.