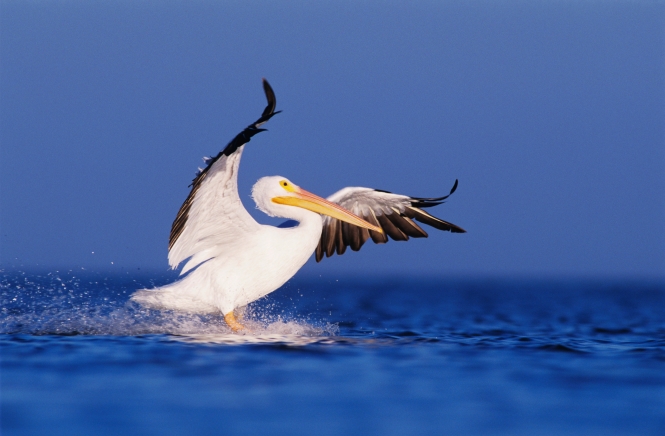 AGFC Plants "Golden Tickets" Among Trout Stocks | American White Pelicans Visiting for the Winter
The Arkansas Game and Fish Commission (AGFC) is playing the part of Santa and bringing a special gift to the state's loyal fishers.
Anglers who live in high-population areas near lakes and ponds will be happy to learn that the AGFC has been stocking these local waters with trout for the winter season.
The cold weather is the perfect habitat for non-native species, and the AGFC is taking advantage of this fact by filling nearly 40 lakes and ponds with them. The AGFC's website has a map you can use to locate the nearest stocked pond.
There is a daily limit of 5 trout per fisherman. Also, the AGC stresses that largemouth bass must be released immediately if anglers happen to come across any. Trout permits are required, as well as a valid fishing license for anyone over the age of 16 to retain their trout catches.
The AGFC didn't stop at stocking the lakes with these special treats, either. Distributed evenly among the state are 335 specially tagged fish. If you catch one of these specially tagged fish, you can mail the tag back to the AGFC to enter a drawing for a guided fishing experience. Just make sure you do so before the drawing closes on 02/28/2023.
Boaters May See More White Pelicans on Arkansas' Reservoirs and Lakes
White Pelicans are native to the state and may be spotted year-round. However, winter is the best time to head out to reservoirs or lakes to enjoy seeing hundreds of these native birds feeding all at once.
American White Pelicans are some of the largest birds that live in the state, boasting wing spans of up to 10 feet. The species is known to migrate south toward Central America in the winter. However, some flocks stay near waters that don't freeze, such as the Big Dam Bridge or along the Arkansas River Trail.
Winter is also the pelican's mating season, so you'll find their chest feathers have turned a bright yellow to attract mates.
Boaters who make the trip to one of the lakes or dams to enjoy pelican watching should be on special lookout for brown pelicans, which are extremely rare. A brown pelican spotting would be very unique, as only 4 have been spotted in the state in the last 10 years.