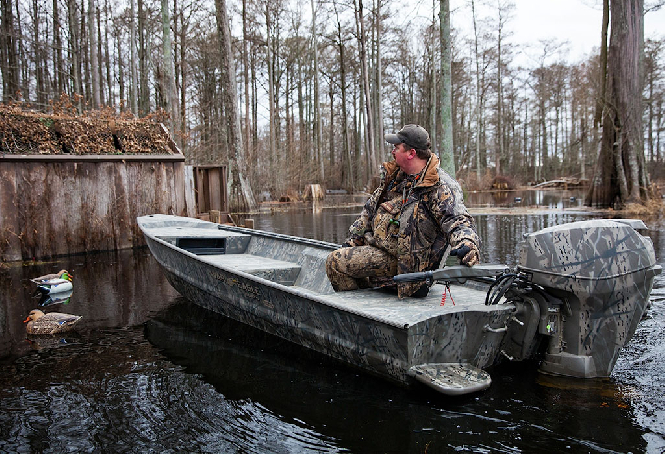 War Eagle Boat Accessories for the Next Boating Escapades in Arkansas
Arkansas is blessed with more than 90,000 miles of streams, creeks, and rivers as well as over 600,000 acres of lakes. This has made boating a popular activity in the state. While boating is fun, it can be dangerous.
To enhance the boating experience during your fishing and hunting trips, War Eagle Boat accessories are a necessity. Below are accessories to make your boating experience more convenient.
Trolling Motors
Fishing is a game of stealth. Being in the right position can lead to a hearty bend in the rod. This is why you need trolling motors.
They propel War Eagle Boats through the water, allowing for more control and precision when navigating tight spaces in search of fish. Trolling motors also allow for stealthy movement to avoid spooking fish.
Boat Blinds
War Eagle Boat blinds provide camouflage and concealment when hunting and fishing. This makes it easy to sneak up on fish or other aquatic species in the Arkansas water reserves, improving the chances of a successful hunt or fishing trip.
They are designed to be easy to use and install, ensuring that the boat is quickly and efficiently covered. What's more, these blinds are made of durable and water-resistant materials that can withstand harsh conditions.
Fishing Rod Holders
These accessories allow anglers to securely hold their fishing rods while the boat is in motion. It also comes in handy when they are waiting for a fish to bite.
Cleat Bracket
War Eagle Boats need these brackets to attach cleats for securing lines or anchors. The cleat bracket usually consists of a base plate that's mounted to the deck or gunwale. It also has a vertical post that holds the cleat in place.
Mud Motor Hand Rail
A mud motor handrail is a safety accessory found on some War Eagle Boats that are equipped with a mud motor. The handrail is typically mounted on the transom, near the mud motor. It provides a handhold for the boat operator to hold onto while the boat is in motion.
This helps the operator maintain stability and balance while operating the boat in shallow water or areas with heavy vegetation.
Bubba Step
A Bubba Step is a War Eagle Boat accessory that serves as a non-slip step for getting in and out of the boat. Located at the transom, it's designed to provide a secure footing for boat operators and passengers.
More Tips and Tricks about War Eagle Boats
War Eagle Boat accessories provide the angler with all the necessary tools to make the fishing and hunting experience as successful as possible. Apart from boating accessories, browse our blog to find the latest news on War Eagle Boats.