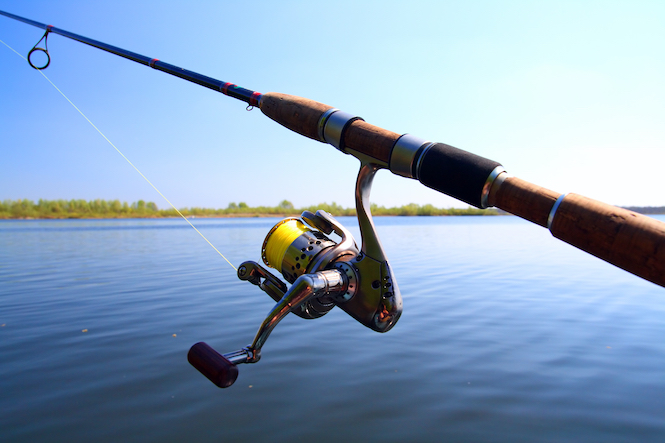 The 9

th

Hot Spring Fishing Challenge Returns with $100,000 in Cash Prizes
After a three-year hiatus, the 9th Arkansas fishing tourney, the Hot Springs Fishing Challenge, makes a huge comeback on Lake Hamilton and Lake Catherine. The three-month-long challenge commenced at 6 a.m. on May 2, 2023, and will end at 5 p.m. on July 31, 2023.
A record 66 fish were tagged and released into Lake Hamilton and Lake Catherine for this year's Hot Spring Challenge. The popular challenge requires anglers to catch the tagged fish and redeem them for cash prizes. The contest is organized by the Hot Springs Convention & Visitors Bureau and aims to promote fishing in the beautiful lakes of Arkansas.
Big Al remains the star of the challenge and is currently worth $20,000, up from $15,000 in 2019. The elusive Big Al has only been caught once in the history of the challenge. One tagged fish is worth $10,000, and four more are worth $5,000. Anglers are in for a treat as there are (40) $1,000 fish and (20) $500 fish, bringing the total bounty to an impressive $100,000.
The tagged and released fish include largemouth bass, channel catfish, and Redear sunfish. Each tag contains a phone number and the prize number. After catching the fish, an angler must call the phone number and present the tagged fish for authentication to redeem the cash prize.
The challenge is open to anyone interested in fishing and carries a valid Arkansas fishing license. Parties without a fishing license are invited to join the contest on the two Free Fishing days: June 10 and June 11, 2023.
Bill Solleder, Hot Springs marketing director, lauded the Arkansas Game and Fish for helping to catch, tag, and release the fish in the two lakes.
Redeeming Cash Prizes During the Hot Spring Fishing Challenge
Participants can catch and redeem cash prizes for multiple prize fish during the contest. First, however, participants must present the tagged fish for verification within the stipulated fishing period. Bill Solleder is part of the verification team, and he recalled the excitement of verifying Big Al's tag when the elusive fish was caught in 2017.
Contestants must follow all state and local fishing laws and regulations when catching the tagged fish. Failure to comply with Arkansas fishing laws may lead to disqualification.
All anglers who catch a prize fish during the challenge automatically grant Visit Hot Springs the right to use their personal information, images, and likeness in its marketing and advertising campaigns without compensation. All winners are solely liable for any federal, state, or local taxes associated with winning the prize money.
May 10, 2023 -