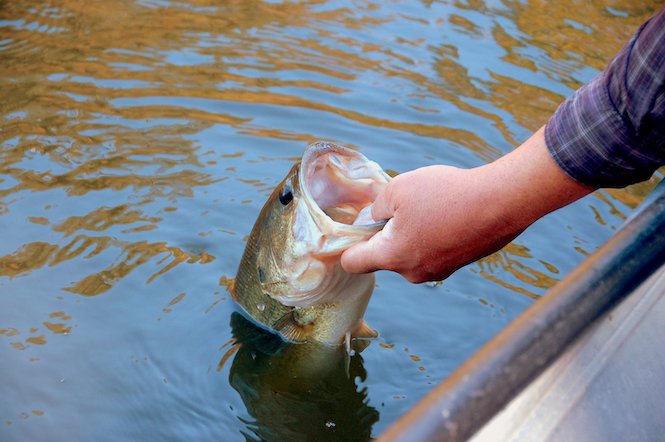 Anglers Fight for Placement at Fat Sacks Bass Club Championship
Bragging rights, leaderboard position, and cash prizes are on the line as contestants race to improve their Fat Sacks Bass Club Championship positions. The upcoming tournament on July 8, 2023, is the 6th installment of the Club's 8-part bass fishing championship series and will be held on the Arkansas River.
The winners of this tournament stand to win an undisclosed amount of money and improved standings in a championship race that has attracted 20 teams. Winners of the previous tournament held on De Gray Lake walked away with a $400 cash prize and full championship points.
Participants Eligibility
Only amateur Fat Sacks Bass Club members are eligible for the tournaments. There's a $120 membership fee per team and a $60 tournament entry fee. Late entrants may join the foray upon paying a $180 membership fee. Late entrants aren't eligible for the Championship, as it's only open to contestants who have fished in five or more tournaments.
Tough Tournament Rules
All participants must follow the Fat Sacks Bass Club rules. A team must comprise two amateur anglers but is allowed two alternates who cannot participate in the Championship.
Only artificial baits are permissible, as live baits or prepared baits, except pork rinds, are prohibited. Only fish rods are permitted. Anglers may have multiple rods in the boat but may not cast more than one line at a time. Contestants may not troll using motorized equipment but may use liquid attractants.
Only three bass species—largemouth, smallmouth, and spotted bass—count during the tournament. All bass must be alive, measure 12 inches long, and be caught using conventional means to count as legal fish during the weigh-in.
There's a five-fish cap per team, and any team that exceeds this limit will be disqualified. One fish per team will count toward the day's big bass. All teams must ramp their boats and present their catch by 3 p.m.
The team with the heaviest catch will win the tourney and earn the highest championship points. The points are prorated according to positions, with the winning team garnering 100 points. The team with the day's biggest bass will earn five extra points.
All contests must submit to a random polygraph test. Any angler who refuses to take the test during the tournament risks disqualification. Any contestant who has failed a bass tournament polygraph before may not compete in a Fat Sacks tournament.