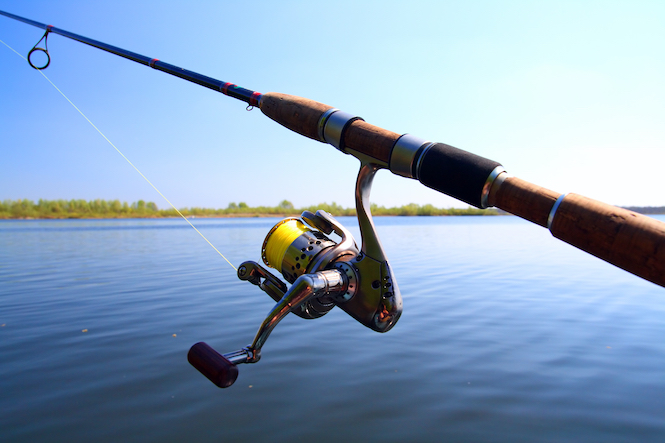 2023 LBAA Classic Championship Set for Lake Blue Shoals
Fame, trophies, and cash prizes are at stake in the upcoming Lady Bass Angler Association's Women's Pro Bass tour finale. The three-day LBAA Classic Championship will run from October 5-7, 2023 on Lake Blue Shoals.
The LBAA tournament season comprises three regular tournaments leading up to the season-ending Classic Championship. Lady Anglers will battle for undisclosed cash prizes and the coveted Angler of the Year and Co-Angler of the Year titles.
Merit-Based Eligibility
Although there's a 15-boat minimum requirement for the LBAA Classic Championship, every place is hard-earned. A top 12 finish, based on Angler of the Year points, is necessary to secure a spot in the finale. Every pro and co-angler who placed first in any of the previous tournaments is guaranteed a place in the Classic. Qualifying LBAA Federation Associations and college entities may secure a slot in the Classic by paying a $600 entry fee.
Unique Pairing
A team in the bass fishing tournament comprises a pro angler and a co-angler. Unlike other competitions, the LBAA tournaments use random team pairings. The pairings are randomly selected on the first day of the event. On day two, the tournament director reverses the pro anglers' order while the co-anglers' order remains unchanged. On day three, the boater and co-angler pairing order will be based on the day two standings.
Tournament Rules
All participants must abide by the FBAA rules. A team must comprise a randomly paired boater and a co-angler. Each angler must have a valid Arkansas fishing license.
Contestants may use only artificial baits with their fishing rods, except for pork trailers. Engine trolling, Alabama rigs, and puncture-style culling clips are prohibited. All fishing rods may not exceed 8 feet in length, and although anglers may have multiple rods in the boat, they may only cast one line at a time.
Contestants may not leave the boat to land a fish during the tournament. All boats might be fitted with an aerated live-well, and contestants may not exceed their catch limit in their live-wells at any time.
Different Catch Limits
Boaters and co-anglers will have different daily catch limits. Pro-anglers will have a 5 bass limit, while co-anglers will have a 3 bass limit. All legal bass must be at least 12 inches long, caught through the mouth, and alive during the weigh-in.
The FBAA lady classic uses the Golden Rule when measuring bass length. Contestants with dead or short fish will be heavily penalized. Each dead fish will attract an 8-pound deduction, while a short fish will carry a one-pound penalty. Anglers over 15 minutes late for the weigh-in will be disqualified.
The contestant with the highest combined weight after the three-day tourney in each category will be crowned the winner of the FBAA Classic Championship.