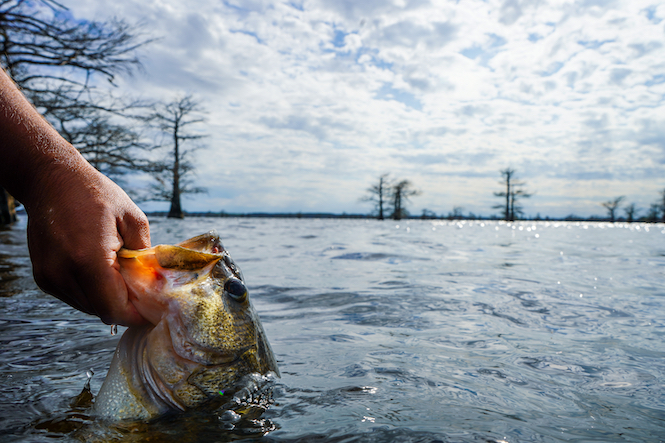 Rox Team Trail Winter Series Guarantees First-Place Prizes
Anglers are guaranteed at least $1,250 for a first-place finish in every tournament as the Rox Team Trail Winter Series commences. The upcoming tournament on Sunday, November 19th, 2023, on Lake Bull Shoals is the first of a five-part tournament series leading up to a classic in April next year.
There's a one-time $50 membership fee and a $150 entry per boat; all the proceeds will count toward the cash prizes. Contestants may register by emailing their entry form or dropping it off in person. Safe light is at 7 a.m., followed by a weigh-in at the BSLBD ramp at 3 p.m.
Tournament Rules and Prizes
Anglers must abide by the Rox Outfitters Team Trail Tournament Official Rules. The tournament is open to all fishing enthusiasts, and a team may comprise one or two anglers per boat. Anglers under 18 years old must be accompanied by a parent or a legal adult. Two anglers must fish in all five tournaments to qualify for the classic, and an angler may only have one substitute per season.
Except for pork-style baits, only artificial baits are allowed in the tournaments. Live baits and trolling are prohibited, but contestants may use Alabama and umbrella rigs or their variants. Only fishing rods are permissible, and a contestant may not have more than one rod in the water at any time.
There's a five-bass fish limit per boat, and only three bass species—largemouth, spotted, and smallmouth—are eligible for the tournament. All legal fish must be at least 12 inches, and participants may cull any short fish as they catch. Any attempt to weigh in a short fish will attract a one-pound penalty.
Contestants may weigh in a dead fish, but it will attract a half a pound deduction from their total weight. However, dead fish will not count toward big bass. Culling any dead fish is prohibited.
Any late arrival for the 3 p.m. weigh-in will attract a pound-per-minute penalty, and any team over 15 minutes late will be disqualified. The team with the heaviest catch will be crowned the tournament winners and are guaranteed at least $1,000 in cash prizes. The big bass of the tournament will bag a $250 cash prize. The number of winners feted in each tourney will depend on the number of entrants—the more the boat entries, the more the winners.
Oct 10, 2023 - The Rox Outfitter Team Trail Tournament is a catch-and-release bass fishing event. All fish caught during the tournament remains the property of the tournament director and will be released immediately after the weigh-in.