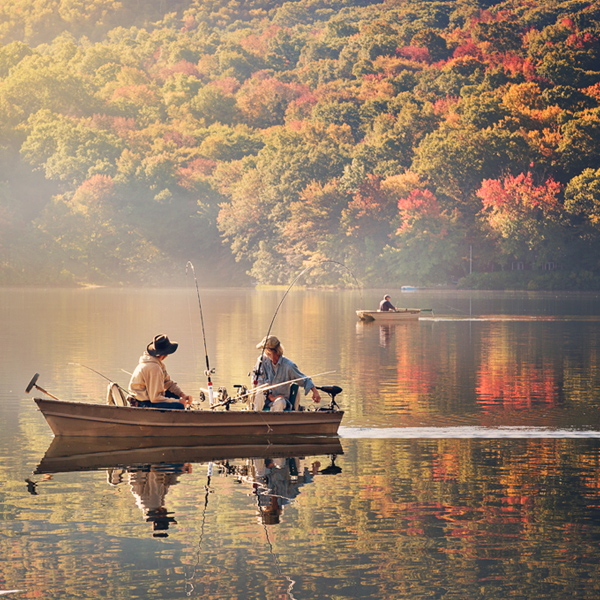 42

nd

Arkansas Marine Expo Slated for January 2024
Marine enthusiasts and boat lovers are in for a treat during the upcoming 42nd Arkansas Marine Expo. The 3-day consumer event will be held at the Statehouse Convention Center in Little Rock, Arkansas, from January 19 to 21, 2024.
The event organized by Denton & Griffey Attractions seeks to help attendees secure exceptional deals when buying boats and other boat-related services. The premium boating event in Arkansas attracts hundreds of boat dealers and thousands of boating enthusiasts.
A Mind-Boggling Boat Collection
The Expo's sprawling 100,000-square-foot exhibition floor will display the latest marine products, services, and technologies. Vendors will showcase the 2024 boat models, including pontoons, deck boats, aluminum, party barges, and fishing boats. Attendees can purchase the latest boat models onsite and take them home.
Prominent vendors in the 2024 Marine Expo will include Futrell Marine, Bradford Marine, Lacey Marine, Gregg Orr, Get Outdoors, Brooks Marine, and Sunshine Marine. The Marine Expo also attracts boat slips and lift manufacturers and boat travel specialists.
Customized Boat Options
Winter is the best time to shop for a boat, and Ken Griffey, the Arkansas Marine Expo promoter, concurs, highlighting the 2022 event.
"The dealers were motivated to sell because an unprecedented surplus kept inventory at maximum supply, " he said. "The surplus allows boat buyers to pick a model, floor plan, color, and style that fits their budget and needs."
The promoter says the surplus often depletes by the time summer rolls around, denying shoppers who wait the luxury of customizing their choices. He emphasized that the Marine Expo offers prospects the utmost convenience when buying a boat.
"Having all boats under one roof saves prospective buyers the hassle of driving across Arkansas searching for the perfect boat. It also allows prospects to build relationships with boat dealers before purchasing."
Boating enthusiasts consider the Marine Expo the harbinger of spring as it lets them plan the perfect Arkansan summer on a boat.
Free Boat Giveaway
One lucky winner will walkway with a free brand new boat in line with the Marine Expo's tradition. The 2024 boat giveaway is yet to be announced, but in 2023, the Expo gave away a free Seadoo personal watercraft. No purchase is necessary to participate in the draw on Sunday, the last day of the Marine Expo. Attendees only need to fill out a card and slip it into a hopper to participate in the giveaway.
There's a $10 attendance fee, but entry is free for children under 12 years old.